Announcing a celebrity split: the very public face of private pain
"Until two weeks ago he insisted there was no one else, then my phone pinged and I saw (he) had unblocked me on Instagram. I thought maybe there was a chance he wanted to talk or something. Then it was announced by him and his mistress that they were a couple."
When actor Ioan Gruffudd walked out on his wife of 14 years in January 2021, Alice Evans claimed he gave no explanation for his actions. She also claimed that Gruffudd secretly filed for divorce, and she only found out about it via a media news story.
Letting everyone know via social media
Celebrities are turning to social media to announce major moments in their personal lives, including the end of relationships and divorce proceedings. Some choose to issue joint statements explaining how they are separating and respect each other. Those with kids often emphasis how they will be co-parenting their children. Most leave the more personal details of the breakup for the courtroom.
This is also true of the Gruffodd/Evans divorce, at least as far as he formal paperwork is concerned. The divorce papers filed in Los Angeles stated that the couple were collaborating on spousal support and were seeking joint custody of their two daughters.
What sets Ms Evans apart is that after Gruffodd left, she took to social media to disclose personal and detailed information to her fans via her own social media. As The Mirror newspaper commented, Ms Evans:
"Has refused to hold back and has detailed every part of their toxic split on social media."
In turn, Gruffudd's divorce petition cites "irreconcilable differences" as the reason for the split. However, his own social media announcement that he and his girlfriend were now a couple in turn prompted social media replies from work colleagues, congratulating them on being able to be open about their relationship that had previously been kept secret.
Don't hit the Post button yet
Evans is not the first angry ex to be litigating via the media. More and more couples are taking to social media to reveal acrimonious details of their disputes, splits and to describe in detail what their version of events is.
In the heat of the moment, some may not take the time to consider how this very public airing of both facts and emotions can have a devastating impact on:
their children
their wider family, including grandparents
their legal case in divorce
At LGFL, we always advise clients to stop, take a deep breath or two and walk away for a few minutes before they hit the "Post" or "Send" button. This gives you time to cool down from the heat of the moment a little, consider what you have written, and what the implications might be if you choose to publish it.
Published posts and the courts
The key word here is "publish". When you post on social media, regardless of your privacy settings, you are in effect publishing your news and views as if it were in a newspaper. You are placing your private information on a third party publishing platform, and giving them permission to share that with (potentially) a global audience. Even if your privacy settings limit the post to just a group of friends, there is nothing stopping them sharing the information, if not the actual post, with other mutual connections. So if you publish detailed posts, information that should remain private can very soon become public knowledge.
Furthermore, anything you post publicly online could be accessed by a court, and/or presented by the opposite party as evidence in a divorce case. If it is private, the court cannot access it, but it may be adduced as evidence.
Whilst you may think that your posts or tweets are simply 'setting the record straight' on something your ex has posted, a court may not take that view unless you can substantiate the claim. Instead, save and document that evidence to discuss with your divorce lawyer, and use it to potentially support your case in court or at mediation.
The impact of your social media posts
It is also crucial to consider the impact publishing on social media has on your own family, and especially your children. It must have been very hurtful for the couple's children not knowing the reality of the situation - and then seeing it first on an Instagram feed.
Alice Evans wrote on Twitter her concerns about the effect on their daughters aged 12 and 8:
"You know what they ARE upset about though? That their Dad walked out and abandoned them out of the blue. Without explanation."
She fears that this may cloud their future viewpoints:
"I'm scared that my little girls will be disappointed by their Dad's behaviour and model that in their future relations with the opposite sex."
However, there is also the potentially "disappointing" example Ms Evans has set her girls in posting extensively on various social media platforms about the split.
Different points of view
It's always important to remember that we never really know what goes on behind closed doors in relationships. Gruffodd's own restraint doesn't necessarily mean he hasn't plenty to say, just that he doesn't choose to say it. Neither should Evans' plentiful social media posting equate to fault on either part. The aim of resolution lawyers such as ourselves is to move away from the blame game, and deal with matters away from the courtroom as far as possible.
Joint custody and co-parenting
In an interview with The Guardian. Gruffodd admitted to not being an experienced full-time parent:
"I think I did it for a week and thought I was really cool. Alice …had been away for a week. I was showing off – 'the kids are in bed' – and she was 'Yeah, you've done one week Ioan, try six months'."
The logistics and practicalities of co-parenting is an issue that all parents will need to address, and an area where mediation and collaborative law can help agreements to be reached outside of court rooms.
Tempted to take to social media about your relationship breakdown?
Respectfully we ask, please don't! Instead, send us an email to book your fixed-fee appointment with one of our Directors. Both Anne and Rita are highly experienced and UK-ranked divorce lawyers. Furthermore, unlike larger local law firms, our personal, boutique service ensures the Director you meet is the Director who will lead your case throughout.
You can:
- Call us
- Email us
- Request your 1hr fixed fee consultation online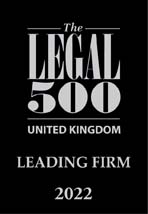 "Anne Leiper and Rita Gupta make a formidable team. They bring many years of experience to their cases. Both are superb at looking after their clients and guiding them through a difficult time in their lives. They consistently get excellent outcomes for their clients."
Legal 500 UK 2022